Happy Friday everyone!
Finally it's the weekend! I survived a whole work week (*clap* *clap*). Anyway, my vacation to Bali with my friends starts tomorrow. I am excited as I have never been to Bali... first time to explore a beach other than
Boracay
:) I don't know what to expect and what to do there other than to go swimming and sunbathe, I have asked my friend to make an itinerary for our trip but I guess she's kind of busy because we don't have any plans T_T. But in any case, I will make sure that I will allot a time to go to the shopping malls... what's a vacation without shopping right? Hahaha!
*cross fingers* I hope this trip will be super fun!
As for my outfit, here's what I wore yesterday:
Top: Forever 21 * Skirt: Express * Shoes: Call it Spring
Here's what I am wearing today: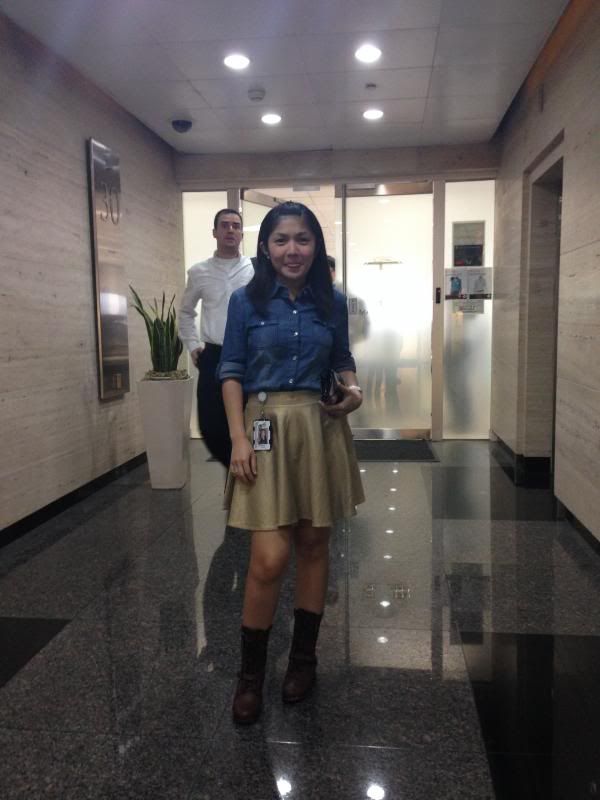 Top: Cache Cache * Skirt: Topshop * Boots: Call it Spring
Happy Weekend!