Outfit of the day first to get me in a good mood: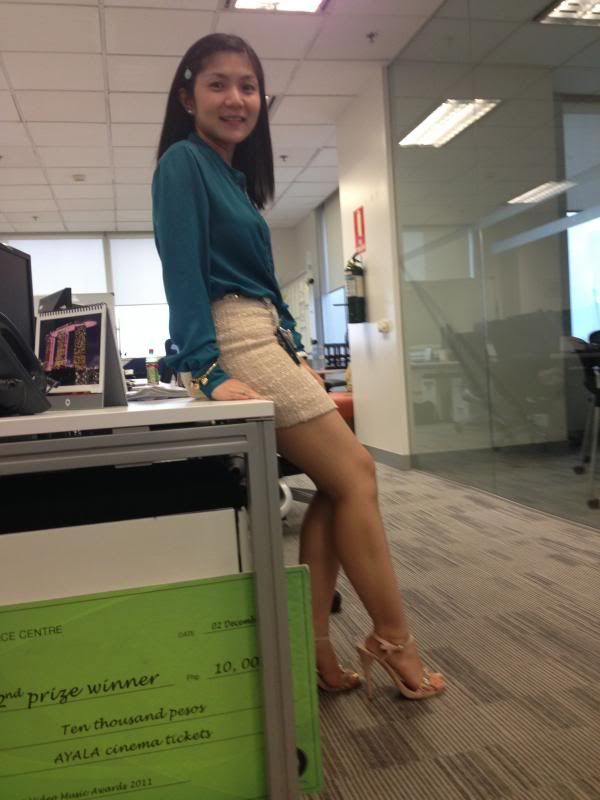 Top: Promod * Skirt: Forever 21 * Shoes: Call it Spring
Okay, so now on to the hellish traffic that I went through today. I left the house at 6:45 am, early enough to reach EDSA without much traffic but late enough to escape the rush hour traffic at Commonwealth. I was able to get out of Commonwealth in 20 minutes but it took me more than an hour just to reach EDSA Cubao (because of all the buses!) and then another hour from Cubao to Makati! More than 2 hours of driving just to reach the office! My legs were hurting and it took all my willpower just to resist having a road rage especially when the other drivers try to cut me upon seeing that I am a woman driver (of course I did not allow them to cut me, I am a better driver than them! hmpf!).
Now, I am dreading the drive going home from the office later... hay... I think I need to hire a driver already...
How about you? How's your Monday so far?