Just like the arch rival schools, my outfit for today is composed of green and blue hues.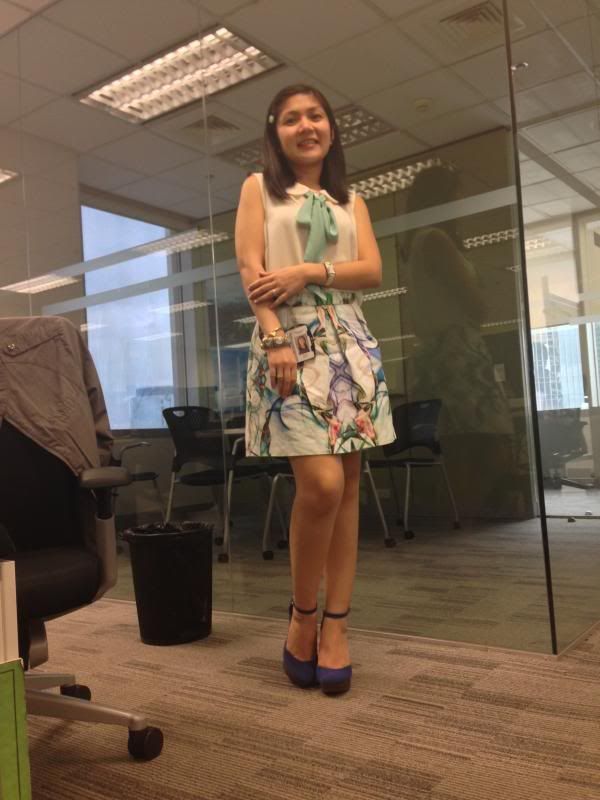 Top: Forever 21 * Skirt: Forever New * Shoes: Michael Antonio
I don't know if I should feel angry or sad with what's happening in my work today. Do you ever get that feeling that you are doing so many things but don't seem to accomplish anything? Yes, that's what I'm feeling since yesterday! I have done a lot of troubleshooting and other testing stuff but because there are still a lot of issues that are not yet resolved, I am not ticking any passed items in my list... so frustrating!